Every Friday I send you 
3 Writing Prompts 
1 Quote
And Update on My Writing Journey
If you are a writer struggling with your editor's eyes.
Every time you try to write a piece of work your mind calls and tells you to stop wasting your time.
You feel if there's a way to plunge yourself into no editing writing.
Well, there's good news.
In this blogpost, I would share with you a web-based app that allows you to write with no distraction.
Let's begin.
What is the Ilys app?
Ilys is an acronym that stands for I Love Your Stories.
It is a website that allows you to do timed writing.
The first version was invented in a coffee shop in Mount Vernon, Washington State, in 2013.
Who invented the Ilys app?
The website was invented by Michael Gurevich.
The idea for the app came from a creative writing class lead by Professor Nynke Passi
In Maharishi International University where the inventor learned about the Artist Way.
After a few sessions of practicing the morning pages.
He was amazed by the ability to get into the flow state using the no editing method of writing.
How Much is Ilys app?
Ilys app operates as a freemium tool.
You get five hundred words when you sign up for free to try out the features and see if it is good for you.
You can upgrade to the premium for $11.11 monthly.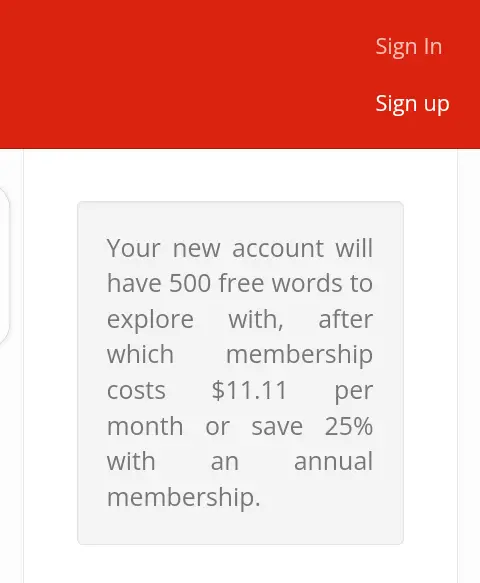 Why use the Ilys app?
Release your creative genius
Most times we hold ourselves back from releasing our best work because we are afraid of bad writing
Our editing/critical voice starts talking we pause to listen and we end up with nothing.
The Ilys app has a feature that shows either the last word or last letter you typed depending on what you set it to do.
Writing Progress
Ilys doesn't let you see the words you have written.
This allows you to focus on what you will be writing next and not what you have already written.
If you try the website you would be surprised at the number of words you come up with on your first try.
Track your writing
If you are looking for a tool to help you track your writing sprint sessions.
This tool is great for it as it gives you a graph with the number of words you have written. This is a way to measure your writing progress. 
See at a glance if you are reaching your daily word count goals.
Privacy
Sometimes when writing in public I don't want people looking at what I am writing.
The tool shows you the last word you just typed which means you can put your laptop in public and write on it without worrying about people seeing what you are writing.
Secure
One of the disadvantages of writing online is the security of your work.
The website uses SSL which means your writing is encrypted.
You don't have to worry about the security of your writing as the website secures your writing.
Artist Way Quotes
One of the features I like is the inspirational quotes cookie.
There are inspiring quotes from "The Artists Way".
Most of which would encourage you to go on writing and ignore the editor's voice in your head.
How to use the Ilys app?
Ok, let's run through a quick tip on using the website.
First, you go to the website here 
Signup to create an account.
When you have signed up you will see a new dashboard.
When you scroll down you will create a new session click on it. 
You will be taking to another interface where you will be asked to
Set the number of words
Click on go to start writing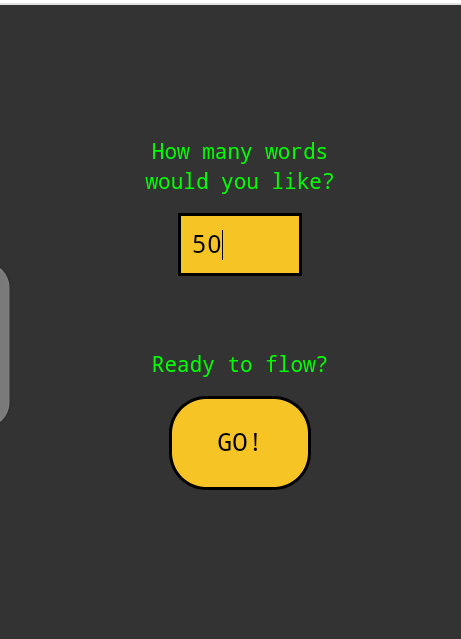 Onoce you have done that you can start typing it will show the number of words per minute.
Who is the Ilys app for?
While the app is great. I think it is not for everyone.
You should use this app if you are in a constant quarrel with your internal editor.
You are short of time to write and the little time you have to write are scraps from your time in the bus, office, or any public place.
If you do or want to do writing sprints and would love to have a digital word count tracker to show you
Conclusion
Click here to try the Ilys app
Now it's your turn what do you love about the app.
Is it the privacy or word tracker?
I would love to know
Let me know in the comments section 🤔.
Every Friday I send you 
3 Writing Prompts 
1 Quote
And Update on My Writing Journey